One thing that continually bothers me the more I get into sewing is my sheer lack of time. I have 2 kids under the age of 3 who keep me *very* busy. I also work from home. As it stands, my whole dining room table is overflowing with craft supplies and patterns. There is also a beautiful new SERGER sitting amongst the piles just BEGGING me to come play. But where is the time?

Yes, yes, YES. I got myself a serger (the Brother 1034D) with my Christmas money. It arrived at my doorstep on Friday, just hours before I was set to take off for the weekend. One of my sisters lives on the east coast and was taking a trip to visit our parents, so our clan drove down to Chicago for the festivities. It was a fantastic weekend! Lots of laughter, some good game-playing (ever heard of Words of Wiz-Dumb? With the right people, this is a HILARIOUS game), and my sister got to get some kiddo time in with my 2 nieces, Little Miss, and Kee-ku. I am so glad we went and would not trade our time together for anything.

With that being said, the weekends are usually my only opportunities to get my craft on. Oftentimes whatever work I can't get to while Mr. Skooks is at work (and I'm home alone with the kids), gets done late at night after we have had dinner and spent some time together in the evenings as a family. These are the choices that I make. And I'm not lamenting family time. I'm not even lamenting work. In this economy, I truly know daily how blessed I am to even have a job, let alone one that allows me to be with my kids all day. But something has to get pushed to the back-burner, and in my case my sewing exploits get the shaft.

With all this in mind, I have decided to set myself some goals. Because I so very much want to do more and learn more and, for the love, I want to play with my new serger! So I am proposing this to myself: I'd like to enter a few contests. For fun. With the understanding that this is something that I am doing for myself. I think they will motivate me to try new things and will put me under a little bit of pressure to actually get some projects done. At the moment I have 4 or 5 projects going, and between all the blogs I read and books and magazines on sewing I have acquired in the last few months, I have PLENTY of ideas. No lack of inspiration here.

Maybe you'd like to push yourself a bit too? Check into these contests I am (planning on) entering. I am not assuming I will win nor am I even necessarily trying to win. I just want to participate and hook up with others to see what directions they decide to take with their crafts. Keep in mind I have done nothing towards actually making anything to enter yet, so I need a couple "you-can-do-it"s from y'all to get me going. ;)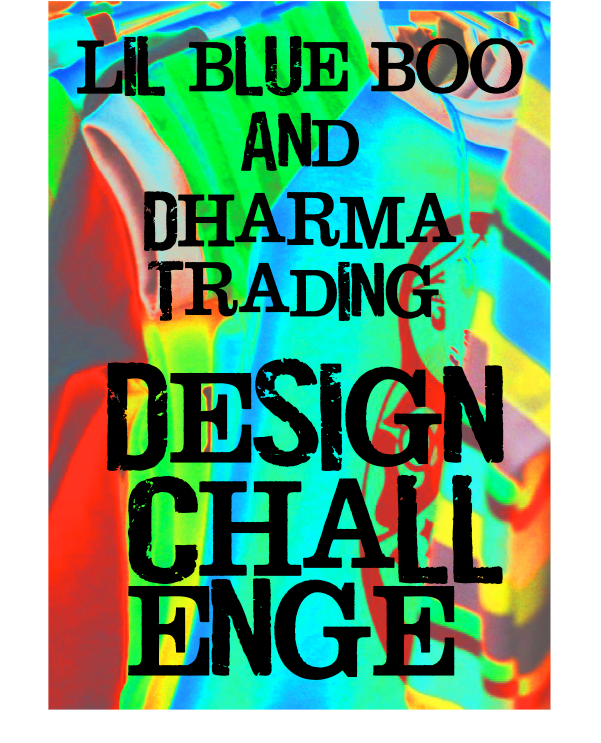 Any others I ought to know about? Let me in. With these I've got until the middle of February. A few weeks yet. The weekend is around the corner. Better get crackin'.
P.S. If you decide to enter the Lil Blue Boo contest you need to buy at least one of her patterns to get going. I suggest jumping on it today! All of her pattern sales for today (yes, 100% of the profits) are being donated to
Three Angels Haiti
.