'Tis the season for ornament making. For me, anyway. As I do every year, I am in the midst of adding a special mama-made ornament to each one of my kid's collections. I have spent all year pinning ideas for the ornaments . . . I've got quite the Pinterest board going if this is something you're interested in doing. So many great ideas floating around on this subject. A few days ago, I finally settled on a pattern for this sweet little set of ornaments from Noia Land on Etsy.

If I was super awesome, I would have used some delicious wool felt . . . but alas. I have none. And there is no room in the budget for extra material purchases when I already have gobs of felt sheets sitting at the ready in ye ole sewing room. I figure that since Christmas ornaments don't get handled too much that the fact that I'm using less than amazing felt will not matter too much. None of the previous years' ornaments appear to be suffering so far. ;) The colors are more harsh than I would prefer, but I still like how they turned out.

Little Miss got dibs (because she's older and cares about this kind of stuff more than the other 2 do). Of the group, she picked out this sweet little star:

I didn't have any cute little star buttons, as is shown in the example photo, nor did I have any plain yellow ribbon for the little bow. I dug into the stash and found this cute little vintage flower button and tied up a bow from some sparkly gold ribbon I had. I kinda like the bit of twinkle it gives the ornament. :)
For Kee-ku, I worked up the little tree. I'm not into jewelry making as a hobby, so my stash of beads and things is severely limited. I found this teeny bag of some of these small gold beads and used them as the "ornaments" on the tree. No appropriately sized ribbon in the stash, so for the bow on top of the Christmas gift I just used some red embroidery thread. The star was a diamond in the rough . . . I found it among some other sequins I had. It was the only one in the bunch!
Both of the kids love their new ornaments. I've still got to make something up for Kiwi . . . haven't decided if I'm going to do hers as a "1st Christmas" ornament or as something separate. We'll see . . .
[UPDATE: Finished!]
I finished up another Christmas related decor project last week that I just haven't gotten around to posting about. Hopefully soon. And then?
Kiwi needs a stocking!
And I never finished quilting
my Glow Happy quilt
! AND I STILL WANT TO MAKE SOME PRESENTS! Oh my word . . . is this month over already? As I wrote this blog post it seems I have already run out of time. :P
Anyone else doing some Christmas making? I'd love to see what you've been working on!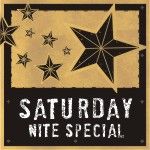 **I've been making my kids special Christmas ornaments for the last few years. Here are the collections so far: